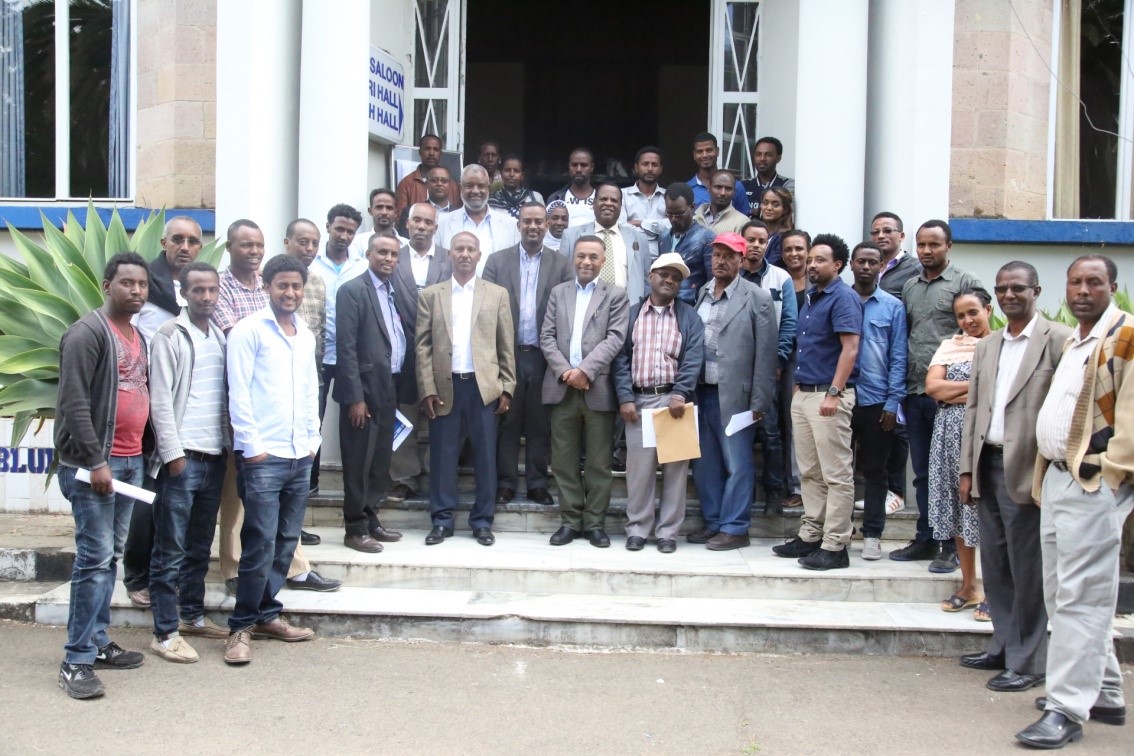 Experts at the Water Resilient Green Cities in Africa (WGA) Discussion
The Water Resilient Green Cities in Africa (WGA) is an international research project being conducted by EiABC, the Institute of Human Settlement Studies of Ardhi University in Dar es Salaam and Copenhagen University of Denmark.

One of the expected outcomes of the WGA project is to come up with a catchment based stormwater management for Addis Ababa and Dar es Salaam. Accordingly, the WGA team of EiABC developed a "Landscape based stormwater management strategy for Jemo River catchment". In order to present the draft strategy to city level and local level stakeholders of Addis Ababa and get comments and input, the WGA team of EiABC conducted a stakeholder workshop on February 17th, 2017, at Ghion hotel.

40 experts from various offices of Addis Ababa city administration, Nefas Silak Lafto and Kolfe Keranyo sub-cities and some woredas of the two sub-cities took part at the workshop. Dr. Ephrem G/Mariam, Deputy Scientific Director of EiABC, made a welcome speech and Ato Yonas Ayalew, Head of the Addis Ababa Construction Bureau, officially opened the workshop.

Dr. Kumelachew Yeshitela, coordinator of the WGA project, presented the research undertakings of the WGA team and the methodology followed for developing the strategy development. Ato Abraham Workneh, city researcher at WGA, presented the proposed landscape based stormwater management (LSM) bio-physical elements. Ato Liku Workalemahu, a PhD candidate, and Dr. Ketema Abebe, city researcher, presented the implementation mechanisms of the proposed LSM elements.

The workshop participants were then divided in two groups for discussion and came up with suggestions and inputs for finalizing the strategy document.