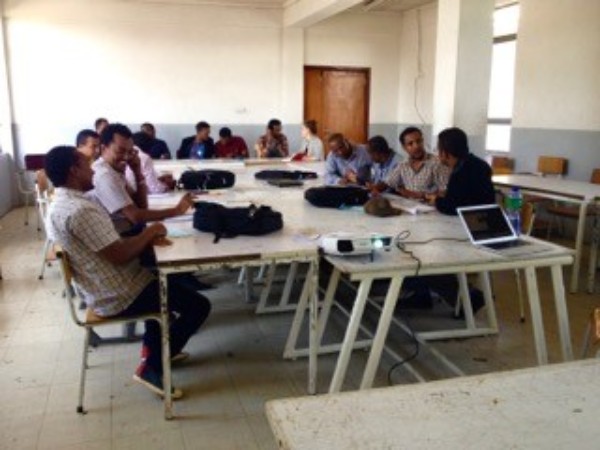 As part of the collaboration on higher education and research between EiABC and Bauhaus-Universität Weimar, Germany, the third annual PhD and Master workshop on Urban Resilience took place on EiABC's campus.
 
This year, EiABC students from Urban and Regional Planning (PhD), Environmental Planning (MSc.) and Landscape Architecture (MSc.) enrolled in the workshop to learn about urban resilience theory as well as good scientific practice and how to exercise it. Key element of the workshop was a two-day field study focusing on the drivers of urban resilience and how to detect them in the organically grown neighbourhoods of Addis Ababa. Subsequently, findings from the field study were analyzed and presented to interested EiABC faculty and students.
 
The practice and research based learning format is intended to continue under the framework of the Emerging City Lab Addis Ababa in collaboration with the EiABC Office of Graduate Studies.